Azalea
04/05/1998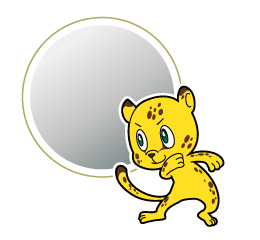 You are Silver Cheetah, who is intelligent, cheerful and lively.
You don't like to loose, and are aggressive and tends to give an impression of strong-minded person.
You have an attractive character that is little temperamental and mischievous like fairy.
Your attitude is also agile.
But because you are a temperamental person, you tend to make a move that is based on your instinct.
You lack feminine emotion and deepness.
You tend to be rather vein, and have a tendency not to show your own weakness and hence, act strongly.
Therefore, you may suffer from loneliness in your heart.
You are born a hard working person.
Once you decide on something, you are passionate enough and have a great will-power to risk everything for it.
But once you loose realistic objective, you have a danger of not knowing where to go.
You should plan your life on long-term basis of concrete prospect rather than on short-term base.
You set your objectives on pragmatic things and something that is realized in the society rather than spiritual ones.
You are not really suited to stay at home.
It may be better if you carry on with your career than to get married.
The way you can make others happy, attracts men.
You possess two characters inside you.
One whic can calmly observe others, and the other one which can make you passionately obsessed.